​BREAKINGTHROUGH
- THE FIREWALK EXPERIENCE!
BREAKINGTHROUGH - The Firewalk Experience,  is a 2 day Life Transforming program which will enable you to Breakthrough those unconscious fears and limitations that were holding you back and create the life that you truly desire.
Just stop for a moment and think about it. Most people find themselves being stopped by unconscious fears, limiting beliefs, unpleasant memories and negative emotions.  These fears and limitations can stop you, not only in a specific area of your life but from growing, from doing what you can do and from becoming who you can be.
And now imagine that fear was no more a barrier for you. Imagine that limitations stopped stopping you. What would you do? Who would you dare to be? What would you create in your life?
In the Breaking Through Program, you will have the opportunity to go past old limitations and forge ahead to create the future you desire.
You will also powerfully create your life and future in a way that you are inspired and motivated.
The Highlight of the program is the chance to walk across a bed of burning hot coal (1000 degrees F…barefoot, of course!), while storming past the fears that used to hold you back and transforming Fear into Power!
​

 
Overcoming Fears and Limitations
On Day 1, you will take stock of different areas of your life and will learn Powerful tools to take charge of your life.You will have access to take charge of your thoughts and your emotions.You will also Breakthrough those unconscious fears and limitations that have been holding you back in your life.
​
Time to melt them away!
​  Creating Your Compelling Future
Why create a Compelling Future?
You cannot move forward without having something inviting to look forward to.
On this day, you will create and install your powerful future at an unconscious level. And... we have a surprise for you!
You may be a  manager, leader, professional, CEO, trainer, doctor, student, homemaker… Irrespective of your field and occupation, if you are someone who wants to fulfil your potential, this program is for you.
Instantly take charge of  your thoughts
Change your emotions in a moment
Powerfully access different tools of power
Turn fear into power
Breakthrough limitations and fears
Develop and operate from a success mindset
Create a powerful and compelling future
Install empowering beliefs for your compelling future
Develop self confidence and esteem
Condition your mind for your powerful future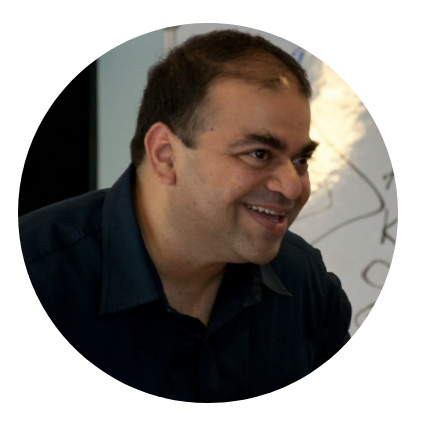 ASHLESH RAO is a Certified NLP Master Trainer, Master Practitioner, Sports & Performance Coach from NFNLP, USA. He is also a Licensed Business Coach from the Society of NLP. He is the Co-Founder & Managing Partner of Neoway Academy  .
He has been trained personally by NLP Master Trainer-Owen Fitzpatrick, Dr. Richard McHugh, Dr. William Horton, HAL Management Academy and was part of Tony Robbins' FIRE WALK SEMINAR. He is also trained under the Co-Founder of NLP John Grinder, Carmen Bostic St. Clair & Michael Carroll in a series of programs conducted by NLP Academy in Portugal.
Apart from coaching individuals and organizations, Ashlesh also leads innovative, fun, creative workshops for teachers, managers, children and groups, assisting people discover what they truly want, moving to the next level and being happy.
Since 2002, Ashlesh has been working with individuals, children, professionals, homemakers and sportspersons at the State, National and International level in producing breakthrough results. He has trained and certified thousands of NLP Practitioners and hundreds of NLP Master Practitioners. He has also empowered hundreds of coaches to master NLP and use it to empower their clients.
" I now see a possibility in everything, recognize freedom; experience a deep sense of joy everyday. I'm alive!!! "
"I've seen it on TV and heard stories of it being done, but being a part of it closed the discrepancy in my life. The 2nd & 3rd May 2009 marked the launch of how I now see, feel, experience and soak up life. Participating in the Fire walk achievement program conducted  by Neoway academy, made the difference.
The phrase, "I'd walk through burning fire….." is close to my heart, for in doing so, I now see a possibility in everything, recognize freedom; experience a deep sense of joy everyday. I'm alive!!! I could say more, but I'd be robbing you of the chance to understand what a difference Ash and his very precious team has made in my life. You've got to feel the heat to know what I'm talking about! Is it easy? Now if I think of it, hell yeah!"
Deborah Parwani
Director - Learning Bridge Services

" I have stopped running away from difficult decisions "
"I did the fire walk programme with Neoway. Since then my constant apprehensions about doing things on my own disappeared. I did things that i had been postponing for nearly a year. My relationship with my mom went to a new level. I have stopped running away from difficult decisions, especially from decisions related to dreams and studies.
Thanks a million."
Aditi Patak
Masters Student at Fergusson College, Pune