Experiencing Abundance and Practising Moderation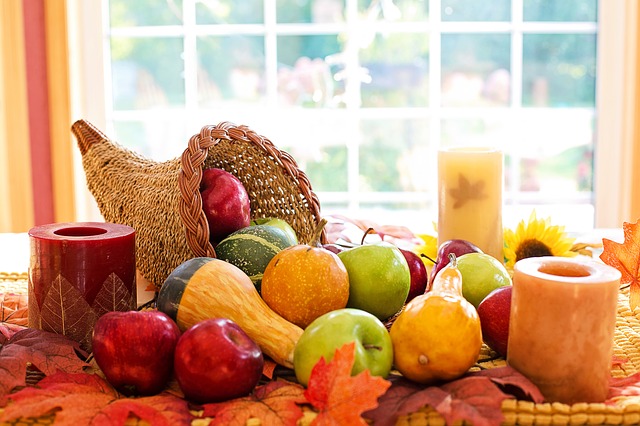 Hi!
Hope you are having a wonderful day!
I have been thinking of sharing some insights or learnings or conversations as a blog with the intention that it could probably make a difference to someone or the other.
Just a few months back I was talking to Ashlesh that we should get more active with sharing some learning or insight or conversations that make a difference so that we can contribute in a larger way. As I was sharing my thoughts I wondered out aloud "what should we call these learnings or sharings"…. a name that has the essence of what we would want for each one to experience.
As you may have witnessed, Ashlesh is extremely witty with coming up with names that are simple yet profound and at the same time light. He soon rattled "titbits" and then he said, " floating thoughts". As soon as I heard "Floating thoughts" something about it clicked inside and since then I have been thinking of starting our FLOATING THOUGHTS blog.
So here is the first of the "Floating Thoughts" sharing as a blog. It is about something very simple we all have experienced or thought of at some point in time or the other. No rocket science or any new profound sharing. However I do feel sometimes it is in small simple things the real essence can come to light again in our otherwise hectic life.
………………………………………………………………………………………….
I was reading the story below on fb posted by Ashlesh's cousin. As I was reading it triggered my own thoughts that were floating in my mind and took me on a inner journey of reflection.
**8 SLICES OF PIZZA**
Wife: Don't put so many clothes for wash today.
Husband: Why ?
She said : Maid has said she won't come for two days.
Husband : Why ?
Wife : She said she is going to meet her grand daughter during Ganapati festival.
Husband : OK, Will not put too many clothes.
Wife: And, Shall I give her Rs. 500 for Ganpati? Festival bonus?
Husband: Why? Diwali is approaching, we will give her at that time.
Wife: Oh no dear. She is poor. Going to meet her daughter and grand daughter, so she will also feel nice. Moreover, everything has become so expensive these days. How will she able to celebrate festival?
Husband : You ! I don't know why you become emotional so easily.
Wife : Oh dear, don't worry. I am going to cancel today's program of ordering Pizza. Why unnecessarily blow away Rs. 500 on eight pieces of stale bread.
Husband : Wow. Great. Snatching Pizza from us and giving to the maid !
Maid returned after three days and got busy in mopping and dusting.
Husband asked her.. So, how was the vacation?
Maid : Very nice sahib.. Didi had given Rs. 500 .. festival bonus.
Husband : So you went and met your daughter? and also met your grand daughter ?
Maid: Yes sahib. Enjoyed a lot and spent Rs 500 in two days time.
Husband : Really? Ok so what did you do with Rs. 500?
Maid : Rs. 150 for dress for grand daughter, Rs 40 for a doll, bought sweets worth Rs 50 for daughter, Rs 50 as offering to Deity in temple, Rs 60 towards bus fare, Rs 25 for bangles for daughter, bought a nice belt worth Rs 50 for son-in-law, balance Rs 75 gave to daughter to buy copy and pencil for grand daughter. Maid gave a full account of the expenses incurred.
Husband : So much in Rs 500?
With surprise, he started thinking. The eight pieces of Pizza appeared in front of his eyes and each one of them acted as a hammer started pricking his consciousness. For the price of one Pizza, he started comparing the expenses his maid had incurred during her visit to her daughter.
The eight pieces of Pizza floated in front of his eyes.
First piece … dress for the child
Second piece … towards sweets..
Third piece … towards offering to the deity in the temple.
Fourth piece … towards bus fare.
Fifth piece … towards doll.
Sixth piece … towards bangles,
Seventh piece… towards belt for the son-in-law.
Eighth piece… towards copy and pencil.
So far he had observed pizza only from one angle. He turned it upside down and observed how it looks like from the other side … today his maid showed him the other side of the pizza. The eight pieces of pizza showed him the real meaning of life and the meaning of "Spending for life" or "Life for spending".
Think about it.
"Spreading Happiness"
…………………………………………………………………………………………
As I was reading this story it triggered different thoughts. After reading it I thought to myself, "When some people can actually live with a lot less money and get so much value I am sure at some level it can be possible for me to do so too. I am sure if I spend more wisely I will have so much more to give others and to also save."
After my initial obvious thought I kept floating internally with my thoughts . I saw my own current life experiences with respect to money and resources and how I was looking at things. As I lingered and reflected upon these thoughts floating in my mind I soon began to ask myself some simple questions….
Am I being aware when I am spending money everyday?
Am I spending unnecessarily on things I really don't need?
Do I value every rupee I have? What is it worth for me?
Do I value what I have?
Is my attention on what I don't have?
Do I experience more of abundance or more of a lack of it?
Am I thinking clearly before I invest in anything?
Can I actually probably get/buy the same things at a more reasonable price yet get the quality I want?
Am I creating Abundance as a practice and as a way of being?
How would my life be when I took on practising moderation in my usage of not only money but other resources like water, electricity, plastic, food, grocery etc.?
As I asked myself these questions I saw clearly what was happening in my own life and the choices I was making. A few things that I noticed about myself. The last few days, in the renovation work of my mom's house, I have been getting things completed . As I was looking at this area of my life, I became aware that I was buying things at a higher cost when I could at look similar products with similar quality at a lower price. I also noticed I was unnecessarily spending money on ordering food, on booking cabs at higher charges just because I wasn't planning my time at office, on stationery that we were not using, on bottled water at office and so many other things.
I love designing and doing up interiors. In my love of doing something I noticed I was just not aware of how much I had available to spend and how much I really wanted to spend. It seemed like I was just allowing myself to be influenced by what other people thought and not really choosing what I want. I wasn't exploring or being aware of how I can actually make something beautiful with simple things. I was almost away from what I truly wanted to create ….A beautiful home for my mom and sister and not a house with beautiful things.
My inner reflection opened a pandora's box of all that I am unnecessarily purchasing or spending or wasting just because I wasn't being aware or mindful. I realised that at times when I was not usefully doing or thinking about resources I was not being grounded and still and was being anxious and feeling energetically depleted. I also became more aware that when I use resources efficiently I am grounded and my mind is still and I feel being balanced within…in my mind, body and spirit. In fact it soon dawned on me that in this state I experience abundance and I actually produce better results, spend less and definitely feel happier within. I experience being "LIGHT " and my life being about seeing beauty and feeling abundance in everything around me.
Today after experiencing completion and a feeling of settling down with my floating thoughts, I have now begun to experience Abundance like breathing. Breathing in as much as I breathe out. Earlier I noticed, metaphorically, I tended to give more than I received (in my world) . Infact, I noticed with my own breathing pattern, my in-breath would be much shorter than my out-breath. When I reflected on this, my insight was that my giving and receiving was not in balance.
Now when I look at this, I feel I can work on myself more to receive more energy from God which would help me to be in balance.
Now it is evenly breathing in and out. Feeling balanced and grounded and guided within.
Hope that this sharing takes you on your own journey with your floating thoughts.
Love,
Monica